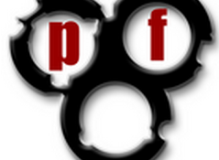 pfSense 2.2.5 is now available, with a number of bug fixes and some security updates. It is considered a low risk upgrade for those running 2.2.x. For those running 2.1.x and older versions, there are a number of significant changes which may impact you. You can read all about it at the official pfSense blog. I will upload the download links ASAP.
And while I'm writing this, I might as well take the opportunity to promote pfsensesetup.com's official mailing list. A few dozen readers have already subscribed. I don't share our mailing list with anyone else, and traffic on the list is limited to one e-newsletter a week summarizing the latest pfSense news. And I'm even sending you a brief pfSense resource guide as an incentive to sign up.
This is also the eleventh anniversary of the pfSense project, so I want to take this opportunity to thank everyone who has worked on the project and who has helped ensure its success. You have made our lives immeasurably better.
I also want to thank everyone who has made purchases through pfsensesetup.com's Amazon affiliate link. Your purchases help keep the lights on at pfsensesetup.com.
UPDATE: I updated the download page to link to version 2.2.5.