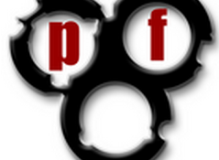 This website has been designed primarily for those who are either installing pfSense or looking for information on pfSense. If you are looking for information on how to set up and configure pfSense, or are a fan of free and open source software (FOSS), this site might be for you. Here, I endeavor to compile information about how to configure different features of pfSense, such as virtual private networks (VPN), captive portal, IPSec tunnels, fully redundant clusters, and more.
The author of this site has over 15 years of experience in computer software and hardware. My initial educational experience was at Catholic University (B.A., 1992); I also have attended Rutgers University. I got my start writing software for digital cameras and designing websites. More recently, I have designed a program to record Internet audio streams. My primary programming experience is in C/C++, although I have also done work with Java, Python, and other languages. I have always enjoyed putting together my own systems and making custom modifications. I am also an advocate of free and open source (FOSS) software, and have been using Linux since I got my first copy of Slackware Linux in 1995. I built my first m0n0wall system about five years ago; like many, I have since moved on to pfSense.
If you share my enthusiasm for pfSense, hopefully you will find this blog to be an interesting read.