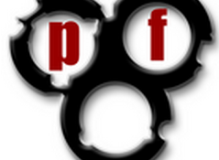 pfSense 2.1 was released on 9-15-2013. This release adds several new features, the biggest change being IPv6 support in almost every part of the system. Some of the other features added to pfSense include the following:
PBI (push button installer) package support, which keeps all of a packages files and dependencies in an isolated location so packages cannot interfere with one another
Update Atheros drivers
Improved navigation and service status in the GUI
Multiple language support, a mostly-complete translation for Brazilian Portuguese is included
Multi instance captive portal; multiple captive portal RADIUS authentication sources; many optimizations for captive portal processing
AES-NI support (Cryptographic accelerator feature on new Intel/AMD CPUs)
There are many other new features, but you can read about all of them at the pfSense Digest blog. You can download the pfSense 2.1 at qubenet's pfSense mirror.