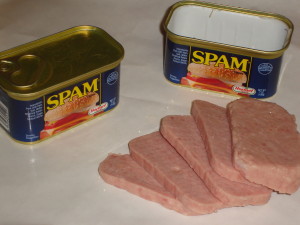 In part one and part two of this series, I discussed the advantages of using spamd and some basic configuration steps. In this article, I will cover greylisting in more detail.
The Problem
Spammers try to use other people's equipment to send their messages. In addition, the software they install without the legal owner's permission needs to be lightweight in order to run undetected. Moreover, spammers do not typically consider any individual message they send to be important. From this we can conjecture that the typical spam sender is probably not set up to interpret SMTP status codes correctly, if at all.
The current standard for Internet e-mail transmission is defined in RFC 2821. Section 4.5.4 covers retry strategies, and subsection 4.5.4.1 covers sending strategies. This section specifies the following:
Mail that cannon be transmitted MUST be queued and periodically retried by the sender.
The sender MUST delay retrying a particular destination after one attempt has failed. In general, the retry interval SHOULD be at least 30 minutes; however, more sophisticated and variable strategies will be beneficial when the SMTP clients can determine the reason for non-delivery.
Retries continue until the message is transmitted or the sender gives up; the give-up time generally needs to be at least 4-5 days. The parameters to the retry algorithm MUST be configurable.
The Solution
We can use these requirements to our advantage. When a compromised machine is used to send spam, the sender application tends to try delivery only once, without checking for any results or return codes. Real SMTP implementations interpret SMTP return codes and act on them, as explained above. E-mail, like most other Internet services, are described as best-effort services, with a significant amount of design and development being put into make services such as SMTP fault tolerant. Thus, real mail servers retry if the initial attempt fails with any kind of temporary error.
This is what is so elegant about greylisting. spamd reports a temporary local problem to the client. Well-behaved senders with legitimate messages will try to resend the message later, but spammers have no interest in waiting for the chance to retry, since it will increase their cost of delivering the messages. Thus, the spammers will keep hammering spamd, and will get greylisted.
Configuring spamd for Greylisting
Setting up spamd for greylisting is fairly easy, although under FreeBSD, you need to have a file descriptor filesystem mounted on /dev/fd. You can do this by adding this line to your /etc/fstab file (fstab lists all the available static disks and disk partitions and where they are to be mounted):
fdescfs /dev/fd fdescfs rw 0 0
You also want to place the relevant lines in /etc/rc.conf or /etc/rc.conf.local; e.g.:
spamd_flags = "-v -G 2:4:864"
spamd_grey = YES
This tells spamd to enable vpopmail configuration (-v); -G sets the passtime for greylisting to 2 minutes, greyexp to 4 hours and whiteexp to 864 hours (36 days). This means that the client must wait 2 minutes before resending an e-mail to avoid getting greylisted. A client will remain on the the greylist for 4 hours after violating this standard. If the client waits 2 minutes before resending, it will get whitelisted, and remain on the whitelist for 864 hours.
Why It Might Not Work
The reason why greylisting should work is because any standards compliant SMTP client is required to retry delivery after some reasonable amount of time. But there are circumstances in which it may not work. First of all, the first e-mail message sent from any site which has not contacted you for as long as the greylister keeps its data aroun will be delayed for some random amount of time which depends mainly on the sender's retry interval. There are some circumstances where avoiding even a minimal delay is desirable. In addition, you are bound to encounter misconfigured mail servers which either do not retry at all or retry at all or retry too quickly, perhaps stopping delivery retries after a few attempts. Finally, there are some sites which are large enough to have several outgoing SMTP servers (e.g. GMail); these sites do not work well with greylisting since they are not guaranteed to retry delivery of any given message from the same IP address as the last delivery attempt for that message. The RFCs do not state that they new delivery attempts have to come from the same IP address, so these sites can legitimately claim to comply with the RFCs.
If you need to make allowances for such situations in your setup, it is fairly easy. One approach is to define a table for a local whitelist; the list should be fed from a text file in case of reboots:
table <my_localwhite> file "/etc/mail/local_whitelist.txt"
To make sure SMTP traffic from the addresses in the table is not fed to spamd, you add a no rdr rule at the top of your redirection block:
no rdr proto tcp from <my_localwhite> to $mailservers port smtp
Once you have added these changes to your rule set, enter the addresses you need to protect from redirection into the local_whitelist.txt file, then reload your rule set using pfctl -f.
External Links:
RFC 2821 – the RFC with the specifications for Simple Mail Transfer Protocol (SMTP).
Greylisting.org – a site devoted to articles and tools related to greylisting.
Greylisting: The Next Step in the Spam Control War – Greylisting site created by Evan Harris, the guy who originally came up with the idea of greylisting. Also contains whitepapers and a fully functional example of greylisting called relaydelay.