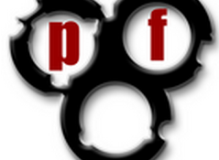 With all the different versions of pfSense available, finding the right pfsense downloads might be somewhat tricky. With that in mind, I put together this table with download links for all the current versions of pfSense.
With these pfSense downloads. there are two architectures supported: i386 (32-bit Intel) and AMD64 (64-bit AMD). If you are unsure which version to use, then you should probably use i386. It is the most mature and well-tested architecture, and it will work on both 32-bit and 64-bit systems. The amd64 architecture (which does work even on Intel 64-bit CPUs) can address more memory and may have other performance advantages, but does require a compatible CPU. There are also four platforms supported: [1] LiveCD, which can run from the CD on a PC, or can be installed onto the hard drive; [2] a USB memory stick version; [3] Open Virtualization Archive (OVA), a version that can be run in a virtual machine simply by clicking on the file, and [4] the embedded version (NanoBSD), which can be installed onto a Compact Flash device and runs read-only from a CF card (there are two versions: serial console and VGA console). The embedded version also comes in four different sizes: 512 MB, 1 GB, 2 GB, and 4 GB.
There are two different checksums provided for the pfSense downloads:  the MD5 checksum is a widely used 128-bit cryptographic hash function, while SHA256 is a 256-bit hash function. Links to both MD5 and SHA256 checksums are provided, when available.
All of these links for pfSense downloads are for the current (as of this writing) version of pfSense, which is 2.0.3. UPDATE (9-27-2013): pfSense 2.1 was released in September 2013; all links have been updated to link to version 2.1. Also, it looks as if the Open Virtualization Archive (OVA) version has not been released for version 2.1 yet, so the links for the OVA version have been removed. UPDATE (4-5-2014): I updated the links for version 2.1.1. UPDATE (4-12-2014): I updated the links for version 2.1.2. UPDATE (5-17-2014): I updated the links for version 2.1.3. UPDATE (6-26-2015): I updated the links for version 2.2.3. UPDATE (11-6-2015): I updated the links for version 2.2.5.
pfsense Downloads