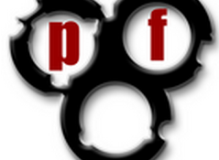 pfSense incorporates the ability to set up multiple WAN interfaces (multi-WAN), which allows you to utilize multiple WAN connections. This in turn enables you to achieve higher uptime and greater throughput capacity (for example, if the user has one 1.5 Mbps connection and a second 2.5 Mbps connection, their total bandwidth using a multi-WAN setup would be 4 Mbps). It has been reported that some pfSense deployments have used as many as 12 WAN connections, and pfSense may scale even higher than that with the right hardware.
Any additional WAN interfaces are referred to as OPT WAN interfaces. References to WAN refer to the primary WAN interfaces, and OPT WAN to any additional WAN interfaces.
There are several factors to consider in a multi-WAN deployment. First, you're going to want to use different cabling paths, so that multiple Internet connections are not subject to the same cable cut. If you have one connection coming in over a copper pair, you probably want to choose a secondary connection utilizing a different type and path of cabling. IN most cases, you cannot rely upon two or more connections of the same type to provide redundancy. Additional connections from the same provider are typically a solution only for additional bandwidth; the redundancy provided is minimal at best.
Another consideraton is the path from your connection to the Internet. With larger providers, two different types of connections will traverse significantly different networks until reaching core parts of the network. These core network components are generally designed with high redundancy and problems are addressed quickly, as they have widespread effects.
Whether an interface is marked as down or not is determined by the following ping command:
ping -t 5 -oqc 5 -i 0.7 [IP ADDRESS]
In other words, pfSense sends 5 pings (-c 5) to your monitor IP, waiting 0.7 seconds between each ping. it waits up to 5 seconds (-t 5) for a resoibsem and exits successfully if one reply is received (-o). It detects nearly all failures, and is not overly sensitive. Since it is successful with 80 percent packet loss, it is possible your connection could be experiencing so much packet loss that it is unusable but not marked as down. Making the ping settings more strict, however, would result in false posiitives and flapping. Some of the ping options are configurable in pfSense 2.2.4.
In the next article, we'll cover WAN interface configuration in a multi-WAN setup.
External Links: