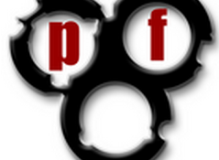 In the previous articles, we covered the basics of multi-WAN configuration with pfSense. In this article, we will cover how to tailor your configuration to your particular needs.
pfSense Multi-WAN: Bandwidth Aggregation and Service Segregation
One of the main reasons for configuring a multi-WAN setup is bandwidth aggregation. With load balancing, pfSense can help you accomplish this. The caveat, though is that if you have two WAN circuits of X Mbps each, you can't get 2X of throughput with a single client connection. Each individual connection must be tied to only one specific WAN. This is true of any multi-WAN solution: you cannot simply aggregate the bandwidth of two Internet connections into a single large data pipe without some involvement from the ISP. With load balancing, since individual connections are balanced in a round robin fashion, you can achieve 2X Mbps of throughput using two X Mbps circuits, just not with a single connection. Applications that utilize multiple connections, however, such as many download accelerators, will be able to achieve the combined throughput capacity of two or more connections.
This the real advantage of load balancing: in networks with numerous individual machines accessing the Internet, load balancing should enable you to achieve near the aggregate throughput by balancing the many internal connections out all of the WAN interfaces.
In some situations, you may have a reliable, high-quality Internet connection that has low bandwidth, or high costs for excessive transfers, and another connection that is fast but is of lesser quality. In these situations, it may behoove you to segregate services between the two Internet connections by their priority. High priority services may include VoIP, traffic destined to a specific network such as an outsourced application provider, some specifid protocols used by critical applications, amongst other options. Low priority traffic can be defined as any permitted traffic that does not match the list of high priority traffic. You can set up your policy routing rules in such a way as to direct the high priority traffic (e.g., VOIP traffic) out the high quality Internet connection, and also direct the lower priority traffic out the lesser quality connection.
External Links: