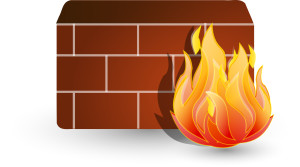 Sooner or later, odds are good that you will either want or need the ability to work remotely. Providing remote access must be undertaken very cautiously, because as soon as you allow an employee to connect to the corporate network, you have to some degree extended your network boundary to their workstation. This means your network's security is now only as good as the security of the remote user's system or network. In some cases, this borders on no security at all. This is why remote access must only be granted after careful consideration and planning. While the different types of remote access have different levels of security risk, all types of remote access have some common planning and configuration steps.
Remote Access: VPNs
The first step is to determine what type of remote access is appropriate. A virtual private network (VPN) extends a private network across a public network, such as the Internet. It enables a computer to send and receive data across shared or public networks as if it were directly connected to the private network, while benefiting from the functionality, security, and management policies of the private network. This generally provides the greatest level of functionality, but also poses the greatest risk. If the remote system is compromised, an attacker is effectively inside your corporate network. While there are steps you can take to mitigate these risks, they may be time-intensive and effort-intensive. To plan, configure and properly secure a VPN solution is the most involved choice of the various remote access solutions you could provide.


Remote Access: Remote Desktop Software
Another option is to provide remote desktop functionality. This would allow a remote user to see and use the desktop of a system at work. A remote desktop acts as if the user is at work, while a VPN acts as if the user's computer is at work. This type of solution is slightly easier to implement, because you can typically isolate the traffic that needs to be permitted through the firewall to a single TCP port. Many of the same risks exist, however, in that if an attacker manages to gain access to an internal desktop remotely, it is usually easy for them to move information out of the network or otherwise cause mischief. Another key consideration with this type of solution is that you need to have a computer at home and a computer at work. With the VPN option, youonly need to use one system, so if the user has a laptop, it can be used while they work remotely. There are several options for remote desktop functionality: LogMeIn (which is no longer free), TeamViewer (free for home users), and Symantec's PcAnywhere, to name but a few.
Remote Access: Remote Shell
The last and least functional option is that of a remote shell. Because most users do not operate extensively (or even at all) in a console environment, this type of remote access is generally most suitable for network administration personnel. While it may be impossible for typical users to operate their systems without a GUI, many network tasks and most firewall administration tasks can be permormed with only terminal access. Because the widely-used Telnet protocol sends all data unencrypted, any sensitive tasks should only be performed using a secured protocol such as secure shell (SSH), or Telnet over a Secure Internet Protocol (IPsec) tunnel.
External Links: