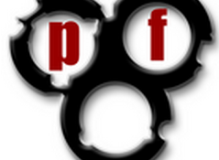 First, I should mention that this is the 100th post on this blog, which if nothing else, shows an unusual (for me) level of persistance on my part. Thanks to all who have visited this blog, visited this site's Facebook page, or subscribed to this blog's Twitter feed. I have a number of ideas on how to improve this blog, and I hope to implement some of them in the near future. Now, onto the topic of today's posting: wireless support in pfSense.
pfSense includes built-in wireless capabilities that allow you to either turn your pfSense box into a wireless access point, use a wireless 802.11 connection as a WAN connection, or both. You can also use another wireless router in conjunction with pfSense. But if you want to use the built-in wireless capabilties, you first need one or more wireless cards supported by pfSense.
FreeBSD has supported wireless cards for a number of years, and there are a variety of wireless cards supported in FreeBSD 8.3. Needless to say, pfSense includes support for every card supported by FreeBSD, although some are supported better than others. Most pfSense developers work with Atheros hardware, so it tends to be the most recommended hardware. Many users have had success with other cards, however, and Ralink is also a popular choice. Other cards may be supported, but do not support all available features. For example, some Intel cards can be used in infrastructure mode but cannot be run in access point mode due to limitations of the hardware itself.
Another factor to take into account is that major wireless card manufacturers commonly change the chipsets used in their wireless cards without changing the model number. As a result, there is no way to ensure a specific model card from these vendors will be compatible, since you have no way of knowing which minor card revision you will end up with. While one revision of a model may be compatible and work, another card of the same model may be incompatible. For this reason, it may be a good idea to avoid cards from major manufacturers such as Linksys, D-Link and Netgear, although if you already have one, it is worth trying to see if it is compatible.
Supported Wireless Drivers
The following drivers are included in pfSense 1.2.1 and newer kernels:
ath(4): Supports cards based on the Atheros AR5210, AR5211 and AR5212 chipsets. The following cards are known to work in pfSense:

CB9-GP-EXT Cardbus/PCMCIA
5004 MP Atheros 4G
DCMA-82 Atheros 6G
DCMA-82 Industrial Temp

rai(4): Ralink Technology IEEE 802.11 wireless network driver – supports cards based on the Ralink Technology RT2500, RT2501 and RT2600 chipsets. There are too many cards supported to list, but the FreeBSD man page for ral has a list of supported cards.
wi(4): Lucent Hermes, Intersil PRISM and Spectrum24's IEEE702.11 driver supports cards based on the Lucent Hermes, Intersil PRISM-II, Intersil PRISM-2.5, Intersil, Prism-3, and Symbol Spectrum24 chipsets. These cards support only 802.11b, and a list of cards supported can be found at the FreeBSD man mage for wi.
an(4): Aironet Communications 4500/4800 wireless network adapter driver supports Aironet Communications wireless network adapters and variants, such as:

Aironet Communications 4500 and 4800 series
Cisco Aironet 340 and 350 series
Xircom Wireless Ethernet Adapter

awi(4): AMD PCnetMobile IEEE 802.11 PCMCIA wireless network drive – supports cards based on the AMD 70c930 controller with Intersil PRISM radio chipset, such as:

BayStack 650
BayStack 660
Icom SL-200
Melco WLI-PCM
NEL SSMagic
Netwave AirSurfer Plus
Netwave AirSurfer Pro
Nokia C020 WLAN
Farallon SkyLINE
With the release of pfSense 2.0, even more wireless cards were supported. Again, the list is too large to include here, but there is a spreadsheet of compatible wireless cards that should work with 2.0. Be aware of the "hostap" column, which shows drivers capable of running in wireless access point mode. If that column is marked "N", then the card could only be used as a client. The second tab on the sheet lists part numbers for a given driver.
In the next article in this series, I will cover how to configure your wireless card.
External Links:
Supported Wireless Cards at doc.pfsense.org
Ad Links: